Back Bay Drive Closure for Maintenance
Post Date:
07/10/2017 1:38 p.m.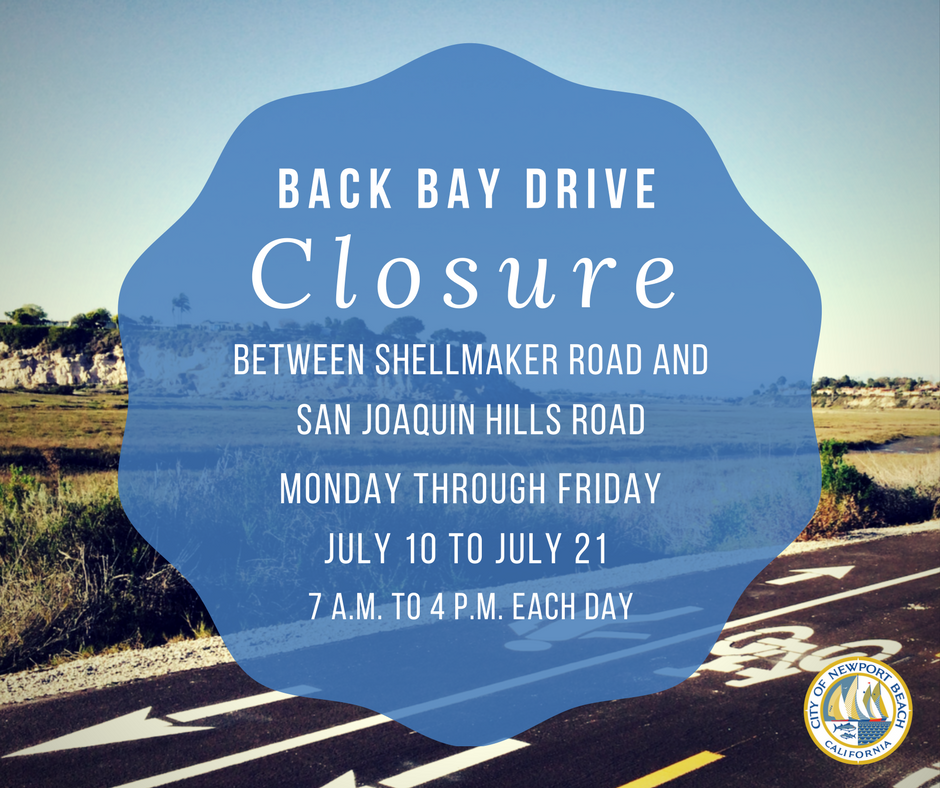 Crews are trimming back overgrown vegetation to make the roadway safer along Back Bay Drive. To perform the work, Back Bay Drive will be closed between Shellmaker and San Joaquin Hills Road between the hours of 7 a.m. to 4 p.m. Monday through Friday until approximately July 21.
We know this is a popular path to take in the fresh air and scenery for walkers, runners, cyclist and drivers. We apologize for the inconvenience and will have the area open as soon as possible.
For questions about the maintenance work or closure, please contact the City's Municipal Operations Department at 949-644-3055.
Return to full list >>