Swine Flu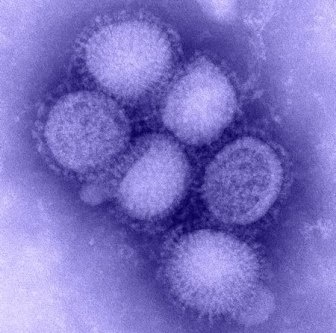 The Pandemic H1N1 influenza is now well established in Orange County and across the United States. Surveillance efforts remain focused primarily on patients who are hospitalized and fatalities to monitor for evidence of increasing virulence in the virus. As this influenza surveillance is not measured by specific population and therefore is not a reliable indicator of influenza activity in the community, Orange County Health Care Agency's reporting will now be specific to hospitalized and fatal Pandemic H1N1 Influenza cases consistent with California Department of Public Health recommendations.
Priorities for Influenza Testing

Severe illness (hospitalized cases and deaths), clusters of cases to help assess how the virus is spreading and assist with mitigation in the particular outbreak setting, certain groups of particular concern for response planning (e.g., pregnant women, healthcare workers).

What do the World Health Organization (WHO) alert phases mean for Orange County? Will things change now that the alert has moved from Phase 5 to Phase 6?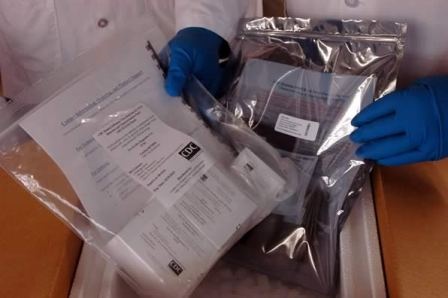 The WHO divides new influenza (flu) pandemics into phases. Phase 6 indicates that a new flu virus has emerged, it spreads easily from one human to another, the disease is found in many countries, and that a global pandemic is underway. It does NOT indicate that the disease is more deadly. A phase 6 designation is an indication to world leaders to implement strategies that reduce the spread of disease and impact on society even if they have not yet identified any cases in their own countries. Because Orange County is already responding to local cases of novel H1N1 (swine) influenza, the change in phase does not affect our response. The change will primarily activate a response in countries that have not already begun preparing or responding to the situation. Orange County will continue to monitor the situation, perform laboratory tests, provide recommendations to the public, schools, and clinicians, and implement measures to protect the public's health.

Background
Novel influenza A (H1N1) is a new flu virus of swine origin that first caused illness in Mexico and the United States in March and April, 2009. It is thought that novel influenza A (H1N1) flu spreads in the same way that regular seasonal influenza viruses spread, mainly through the coughs and sneezes of people who are sick with the virus, but it may also be spread by touching infected objects and then touching your nose or mouth. Novel H1N1 infection has been reported to cause a wide range of flu-like symptoms, including fever, cough, sore throat, body aches, headache, chills and fatigue. In addition, many people also have reported nausea, vomiting and/or diarrhea.

The first novel H1N1 patient in the United States was confirmed by laboratory testing at Center for Disease Control (CDC) on April 15, 2009. The second patient was confirmed on April 17, 2009. It was quickly determined that the virus was spreading from person-to-person. On April 22, CDC activated its Emergency Operations Center to better coordinate the public health response. On April 26, 2009, the United States Government declared a public health emergency and has been actively and aggressively implementing the nation's pandemic response plan

By June 19, 2009, all 50 states in the United States, the District of Columbia, Puerto Rico, and the U.S. Virgin Islands have reported novel H1N1 infection. While nationwide U.S. influenza surveillance systems indicate that overall influenza activity is decreasing in the country at this time, novel H1N1 outbreaks are ongoing in parts of the U.S., in some cases with intense activity.

CDC is continuing to watch the situation carefully, to support the public health response and to gather information about this virus and its characteristics. The Southern Hemisphere is just beginning its influenza season and the experience there may provide valuable clues about what may occur in the Northern Hemisphere this fall and winter.

Preventative Measures
What can I do to protect myself and others from getting sick?
Cover your nose and mouth with a tissue when you cough or sneeze. Throw the tissue in the trash after you use it.
Wash your hands often with soap and water, especially after you cough or sneeze. Alcohol-based hand cleaners are also effective.
Try to avoid close contact with sick people.
If you get sick with influenza, the CDC recommends that you stay home from work or school and limit contact with others to limit spreading the infection.
For more information, please visit the following websites:
Safety, Service and Professionalism