Street sweeping serves as one of our Best Management Practices (BMP) to control and improve water quality. The City's contractor currently sweeps 239 miles of streets weekly and 33 miles of alleys twice a month. Motorized sweeping removes visible and invisible debris from the streets before it goes into the storm drains. Visible debris, such as paper and leaves, can collect in the gutter, which block storm water facilities and can cause localized flooding during heavy rains. Invisible debris, such as metal particles and other hazardous waste products left by passing vehicles, can be extremely harmful to fish and other wildlife if it reach our creeks, rivers, beaches and bays.

For more information on keeping our waterways safe and clean, please visit Clean Water Newport.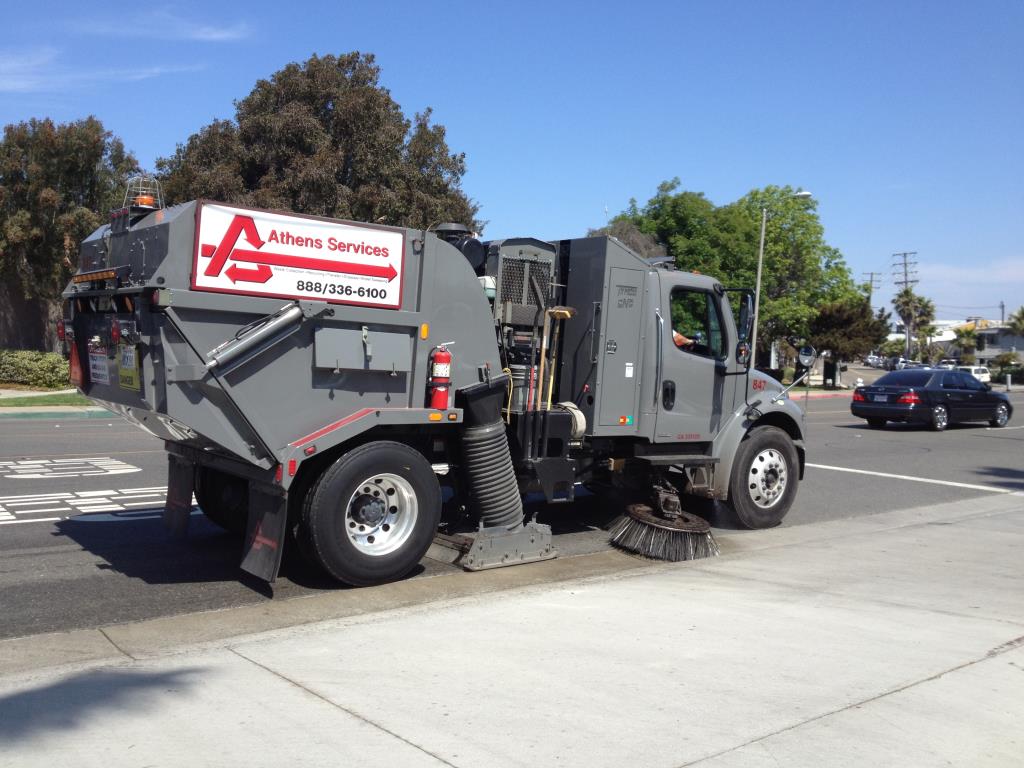 Please help the sweepers keep your streets clean by making sure there are no large amounts of standing water along the gutter, do not pile or "mound" debris such as leaves in the gutters, and please move all portable basketball hoops away from the curb area. Large areas of debris often contain items such as rocks that can damage the sweeping equipment. Additionally, excess water in the gutter will overload the sweeper system.
Please check the City calendar or call 949-644-3055 for holiday schedules and to verify sweeping on rainy days.
Street Sweeping Supervisor, Tom Miller 949-718-3481
Street Sweeping/Storm Drain Crew Chief, Larry Hemphill 949-718-3474
Utilities Manager, James Auger 949-718-3477