Spring registration for programs and classes at Marina Park is open!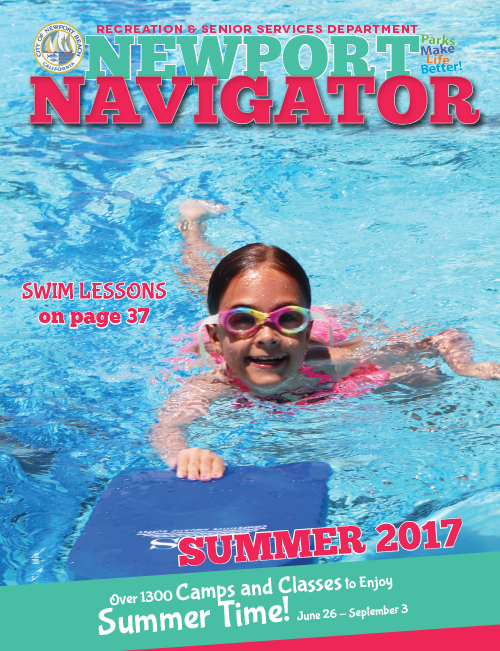 ---

Slip into Paradise
Vacation or staycation, relax and discover the elegant charm of Newport Beach…slip into paradise. Cruise into this seaside sanctuary located in the heart of the city's best beaches, dining, shopping and harbor-front promenades.
Between sea sports and scenic views, enjoy all the luxuries of a world-class marina.
Newport Beach's newest, award-winning marina is now booking overnight slips. Download the Marina Park slip rental brochure to learn more about renting your slip.
Visitor Serving Marina Amenities
---
Rental Information

---
Other Amenities at Marina Park
Marina Park is an exciting and cutting-edge community and sailing center. From its sleek architecture and ample play space to its broad recreational and facility offerings on both land and sea, the park is an extraordinary center for fun, family, and community for users of all ages. The City officially opened the park on December 5, 2015. Marina Park is located at 1600 W. Balboa Boulevard on the Balboa Peninsula.
Download the
mobile app to pay
for parking.
Marina Park Amenities
For more information on Marina Park's programs, classes and rental space, call 949-270-8150.
---

Marina Park Information
newportbeachca.gov/marinapark
---
Located at Marina Park and surrounded by the Marina treasures, is the beautiful and exceptional Lighthouse Café.
"Loved loved loved everything about this place! From the aesthetics to the food, to the service, everything was perfect!" - Trishia B.
You can find the rest of Trishia's, and other Yelp reviews here.

On weekdays you can enjoy the
Lighthouse Happy Hour On the Bay!
from 3-6 p.m. with
$5 Drinks + a free Million Dollar View!
Combine this with some White Fish Street Taco's and you have yourself the perfect arrangement to await sunset.
Lighthouse Café has much more to choose from, check out their menu here.
Soooo.......See you Tomorrow?