PROJECT LOCATION

The project site is located in the Koll Center Planned Community, at 4400 Von Karman Avenue (Assessor Parcel Numbers [APN] 445-131-04, -29, -30). The site is approximately 12.56 acres and is currently developed with surface parking lots and common landscape areas. The irregularly-shaped site is generally bordered by Birch Street to the northeast, Von Karman Avenue to the west, and existing office uses and associated surface parking lots and garages to the east and south. The project site is located northwest of the Uptown Newport mixed-use development which is currently under construction.
PROJECT DESCRIPTION

The proposed mixed-use infill development includes 260 residential condominiums, 3,000 square feet (sf) of ground-floor retail uses, a 1-acre public park, a parking structure, and the reconfiguration of existing surface parking.

The existing office buildings located within the boundaries of the project site (4440 Von Karman, 4490 Von Karman, 4900 Birch, 4910 Birch), or immediately contiguous to the project site (5000 Birch, 4340 Von Karman, 4350 Von Karman) are not a part of the proposed development. The proposed residential units would be in three, 13-story podium buildings. The three buildings would be approximately 150 feet in height with 2 levels of above-grade parking and 2 to 3 levels of below-grade parking. The proposed one-acre public park would be located adjacent to the entrances to the project site from Birch Street.

All project parking would be provided in parking garages underneath the buildings, with additional on-site surface parking for the proposed one-acre public park and retail uses. Parking displaced by project construction activities and by the proposed development would be provided in a new parking structure to be located southeast of the 5000 Birch office tower's parking structure.

Implementation of the proposed project would be phased over a four-year period with demolition and construction activities anticipated to commence in the first quarter of 2018 and construction completed in the third quarter of 2022. A free-standing parking structure would be constructed prior to the first residential building (Building 1) to accommodate surface parking temporarily and permanently displaced. Completion of the parking structure would be followed by Building 1, and then Buildings 2 and 3.





Building 1

Building 2

Building 3

Total

One-Bedroom Units

17

16

17

50

Two-Bedroom Units

60

60

60

180

Three-Bedroom Units

10

10

10

30

Total Units

87

86

87

260

Gross Building Area (sf)

238,890

447,237

686,127

Retail Space (sf)

1,768

1,232

3,000

Parking Garage within each Building

202,112

181,411

383,523

Gross Floor Area (sf)

441,002

628,648

1,072,650
Click for Environmental Documents
Click here for complete set of the below exhibits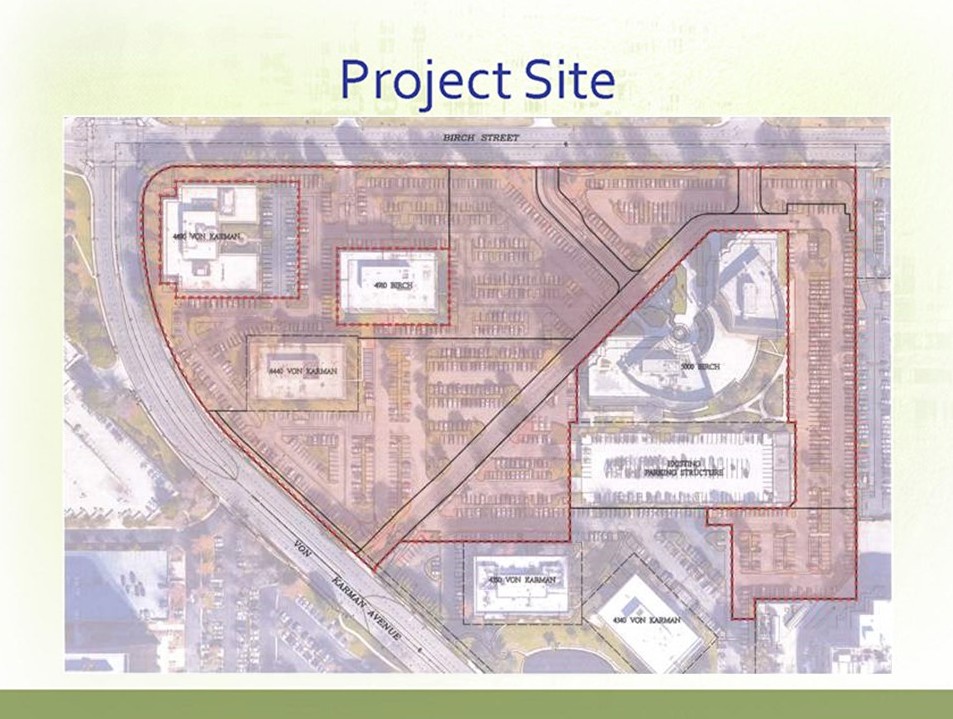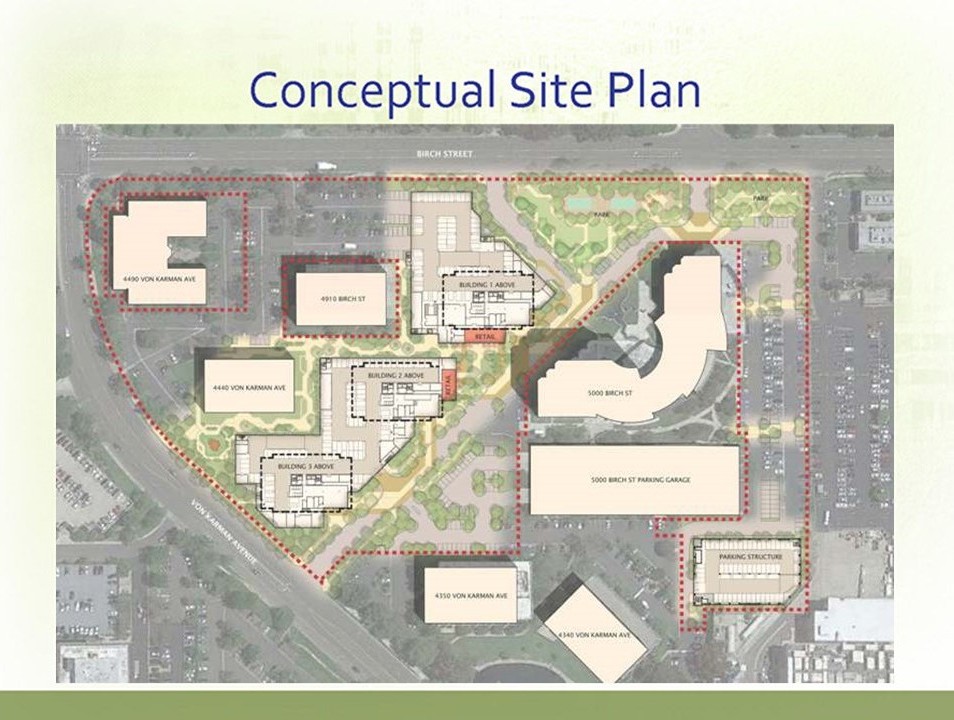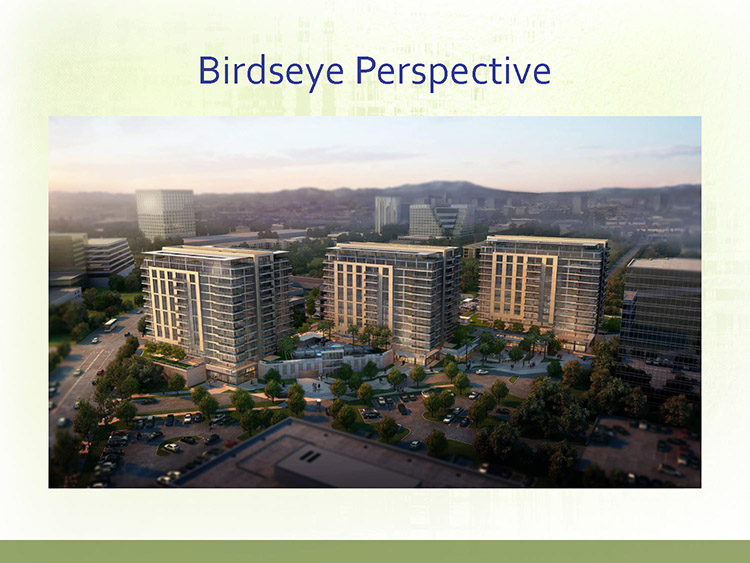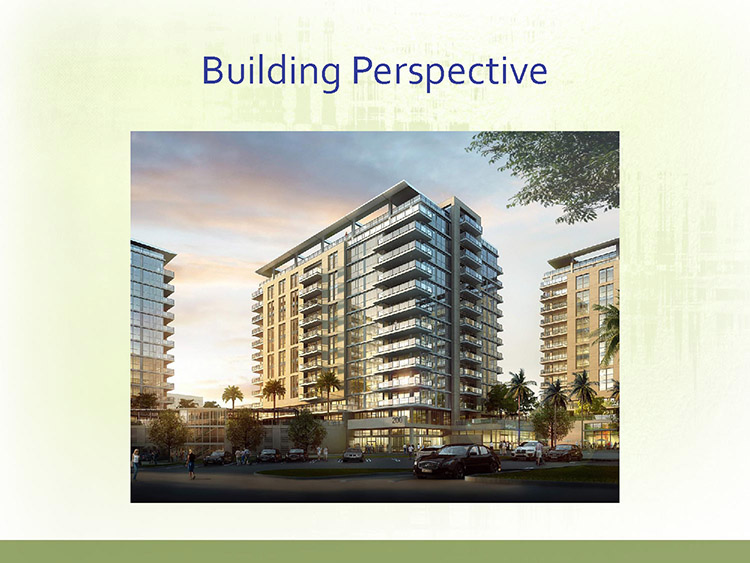 QUESTIONS:
If you need further information, please contact:
Rosalinh Ung, Associate Planner
City of Newport Beach
Community Development Department
100 Civic Center Drive
Newport Beach, California 92660
949-644-3208