City Kicks Off Grant Howald Park Rehabilitation
Elected officials and members of the City's Parks, Beaches and Recreation Commission gathered Monday, August 24, for a ceremonial groundbreaking to mark the start of a project to enhance Grant Howald Park, known as a family favorite in Newport Beach.
Among other amenities, the project will add synthetic turf fields, a new 4,700-square-foot playground, a picnic area, additional seating areas, updated restroom facilities and beautification of the frontage facing 5th Avenue. The synthetic turf fields will allow for year-round, multi-purpose use of the fields and save an estimated 2.3 million gallons of water a year.
Construction begins this week and is expected to be complete in spring 2021. Most of the park will be closed during construction. However, the tennis courts will remain open, with parking and access from Goldenrod Avenue.
The 3.1-acre Grant Howald Park, located at 3000 5th Avenue, opened to the public in 1954 and became a City park in 1972. The last significant construction work was in 2008 and 2010 to upgrade the Youth Center.
The architect for the rehabilitation project is RMJ Design Group, and Environmental Construction Inc. is the contractor. The construction cost for the project is $4.5 million of a total project cost of $6.3 million. The project is being partially funded by private development fees set aside for park improvements.
Please visit www.newportbeachca.gov/granthowaldpark for more information.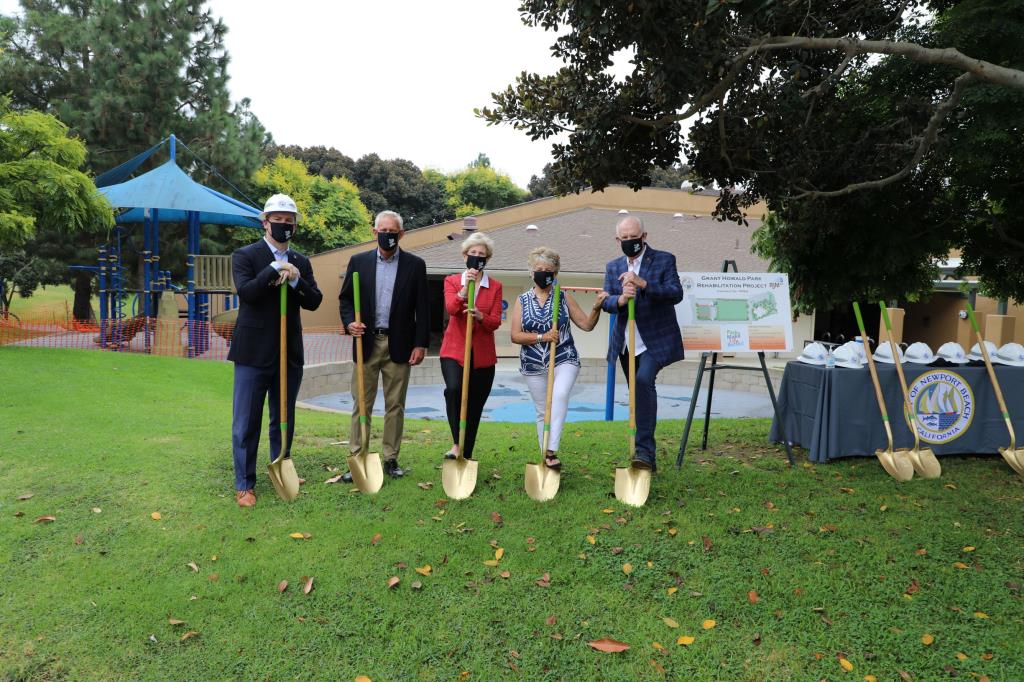 Return to full list >>