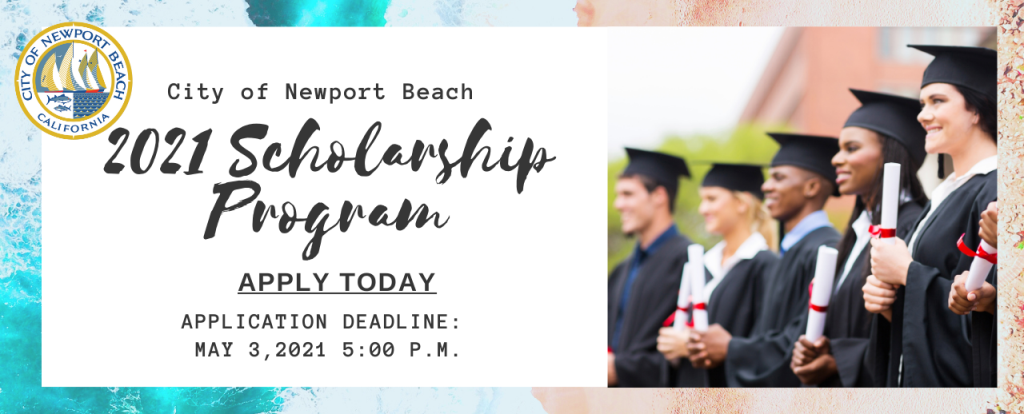 Seven $700 Scholarships
Applications Accepted between:
Monday, March 29 ~ Monday, May 3, 2021 at 5:00 P.M.
About
The City of Newport Beach Ackerman Scholarship Program was established to assist qualified students in obtaining a higher education. Funds for the program are provided through an endowment from the Ackerman Trust. Scholarships may be used for tuition, books, laboratory and/or academic fees.
Eligibility
You must meet both criteria (A) and (B) below to be eligible to apply:
(A) Be a child residing in Newport Beach OR Be a child of a regular, full-time Newport Beach City employee
(B) Graduate from high school in 2021 and accepted to attend an accredited two-year community college or four-year college/university OR transferring from a two-year community college to an accredited four-year college/ university in Fall 2021; AND Have maintained a cumulative G.P.A. of 3.0 or better.
Selection Criteria
The criteria used for selection include: financial need, scholastic standing, school or community leadership, school and/or extracurricular activities, and career and life plans.
Application Deadline:
Monday, May 3, 2021 at 5:00 P.M.