Carol Jacobs
Assistant City Manager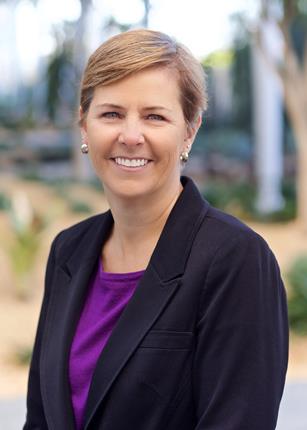 Carol Jacobs became the assistant city manager for the City of Newport Beach in 2015. She supports the city manager by providing administrative guidance to City departments and directing the implementation of the organization's strategic initiatives and special projects to ensure they align with the City Council's goals and policies. She also leads interdepartmental efforts to address key issues affecting the community.
Carol has nearly three decades of professional experience working in the public and private sectors, leading organizations and managing community development, municipal accounting, budget, finance and information technology operations. She previously served as the city manager for the cities of Stanton, Eastvale and Grand Terrace and held staff positions for the City of Costa Mesa. Carol also worked in the private sector as a senior manager for a financial services consulting company.
During the course of her career, Carol was responsible for redevelopment of key neighborhoods, new park facilities, fire stations, and a new public works yard and police substation. Working with the communities in which she has served, Carol built strong public/private partnerships, improved long-term fiscal health and improved operations with innovative solutions.
Carol earned a Master's in Public Administration and a Bachelor of Arts degree from the California State University, Fullerton. She is a member of the International City/County Managers Association (ICMA) and is an ICMA Credentialed Manager, a special designation that reflects her education and experience, adherence to high standards of integrity, and commitment to continuous learning.
Carol is the chair of Women Leading Government, a statewide group dedicated to growing talent and encouraging women in the public-sector profession.
Carol and her husband have two children and live in south Orange County.
Contact Carol
Carol Jacobs, assistant city manager
City Manager's Office
100 Civic Center Drive, Bay 2E, Newport Beach 92660
949-644-3003 | cjacobs@newportbeachca.gov