Beyond the Canvas: René Magritte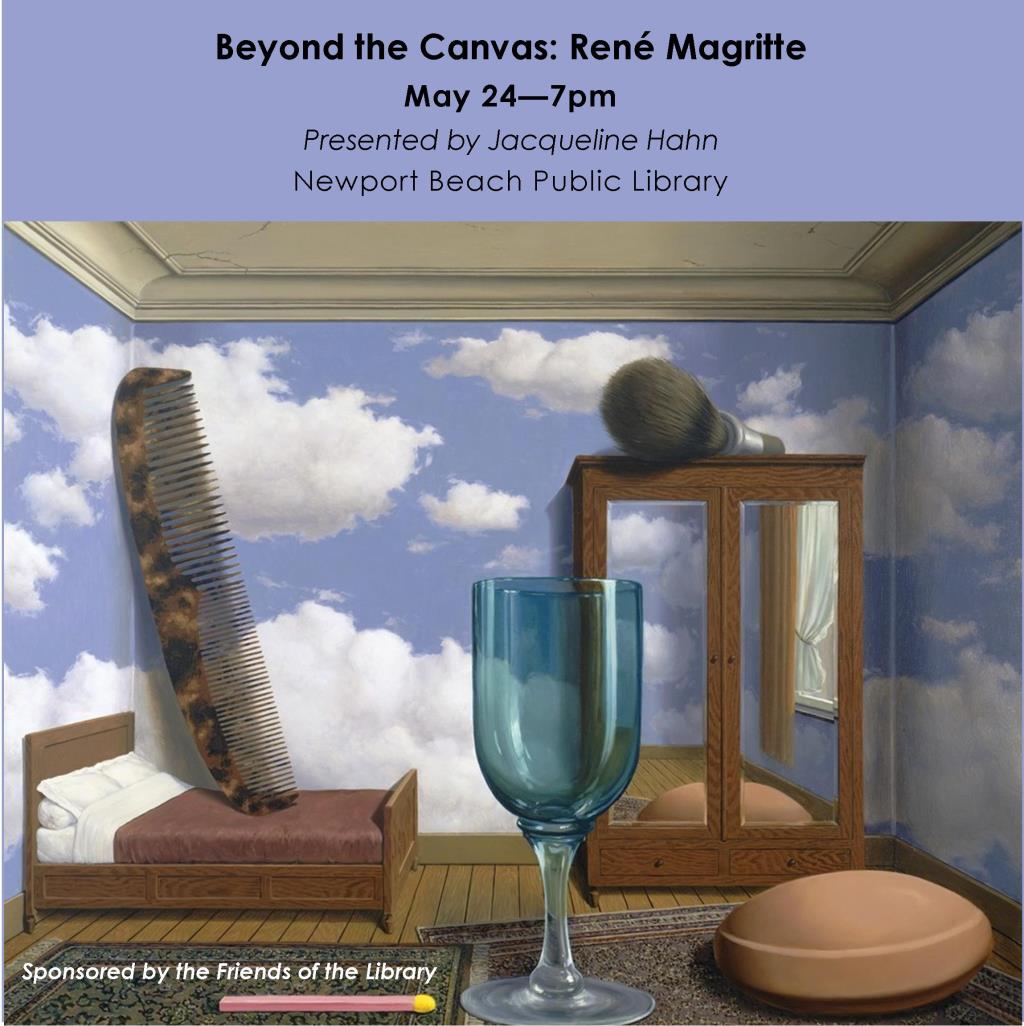 Award-winning professor Jacqueline Hahn will continue this fascinating art lecture series on legendary artists' lives and artistic movements.
René Magritte was a Belgian surrealist artist. He became well known for a number of witty and thought-provoking images. Often depicting ordinary objects in an unusual context, his work is known for challenging observers' preconditioned perceptions of reality. His imagery has influenced pop, minimalist and conceptual art.
Learn more about the great masters of art in a fascinating visual presentation. Free to the public; seating is first come, first served.
Sponsored by Friends of the Library.
Return to full list >>