***STREET SWEEPING OPERATIONS RESUMED JUNE 15, 2020*** UPDATED JUNE 15, 2020**
The City appreciates everyone's cooperation and understanding during the temporary suspension (March 2019) of street sweeping as part of the response to COVID-19. However, please note that street sweeping with parking enforcement resumed on the morning of June 15th.
Weekly street sweeping is an essential service that removes debris from the streets and keeps pollutants from entering the ocean, waterways and beautiful Newport Harbor. City crews have been picking up trash and hand-sweeping since March but this method is no match to the efficiency and effectiveness of machine sweeping.
The City recognizes that street parking during sweeping is a challenge, especially during the summer months. The routes have been designed to minimize impacts to residents and businesses. The City's weekly sweeping is one of the most effective ways to protect our water quality and keep our City clean. Lastly, as of June 1st, the City welcomes the new street sweeping vendor, Sunset Property Services as we look forward to building our relationship again (previous alley sweeper vendor) over the next ten years and phase-in new CNG sweepers on City routes in the months ahead. Should a City resident or business have any issues or concerns related to street sweeping operations and services provided, please report the item(s) by clicking on the "Report an Issue" box link.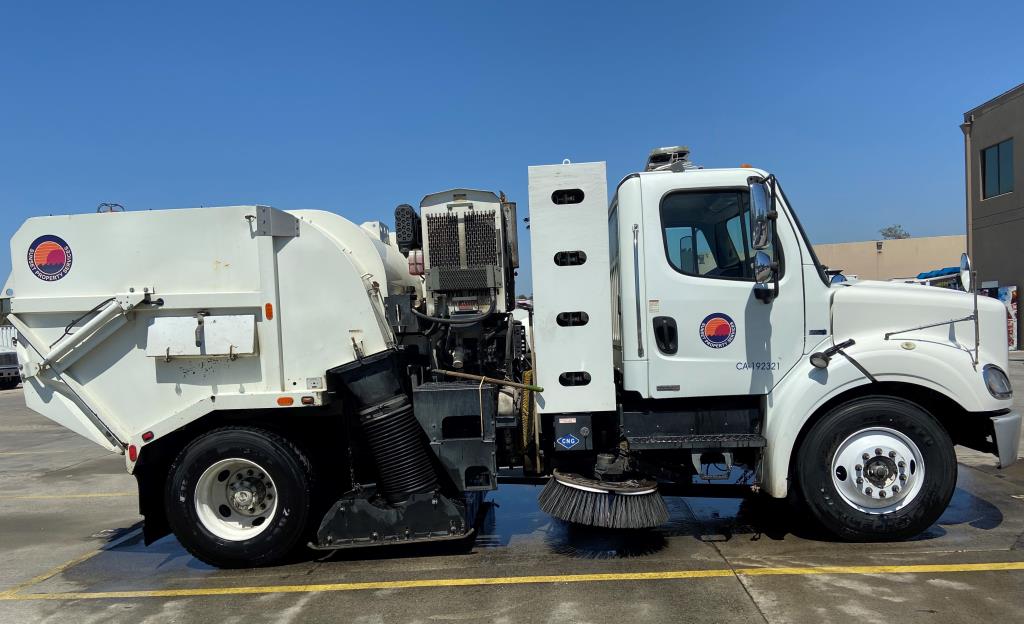 2021 Street Sweeping Schedule Holiday Changes

January
Friday, January 1, 2021
No sweep/ No cite
Monday, January 18, 2021
No sweep/ No cite
February
Monday, February 15, 2021
No sweep/ No cite
May
Monday, May 31, 2021
No sweep/ No cite
July
Monday, July 5, 2021
No sweep/ No cite
September
Monday, September 6, 2021
No sweep/ No cite
November
Thursday, November 11, 2021
No sweep/ No cite
Thursday, November 25, 2021
No sweep/ No cite
Friday, November 26, 2021
No sweep/ No cite
December
Thursday, December 23, 2021
No sweep/ No cite
Friday, December 24, 2021
No sweep/ No cite
Thursday, December 30, 2021
No sweep/ No cite
Friday, December 31, 2021
No sweep/No cite
January
Monday, January 17, 2022
No sweep/ No cite
STREET SWEEPING GENERAL INFORMATION
Street sweeping serves as one of our best management practices to control and improve water quality. The City's contractor currently sweeps 239 miles of streets weekly and 33 miles of alleys twice a month. Motorized sweeping removes visible and invisible debris from the streets before it goes into the storm drains. Visible debris, such as paper and leaves, can collect in the gutter, which block
storm water facilities and can cause localized flooding during heavy rains. Invisible debris, such as metal particles and other hazardous waste products left by passing vehicles, can be extremely harmful to fish and other wildlife if it reach our creeks, rivers, beaches and bays.

For more information on keeping our waterways safe and clean, please visit Clean Water Newport.

Please help the sweepers keep your streets clean by making sure there are no large amounts of standing water along the gutter, do not pile or "mound" debris such as leaves in the gutters, and please move all portable basketball hoops away from the curb area. Large areas of debris often contain items such as rocks that can damage the sweeping equipment. Additionally, excess water in the gutter will overload the sweeper system.
Use our interactive map to find your address and scheduled street sweeping day. Please note, in areas where on-street parking is highly used, the two sides of the street may be swept on different days.
Contact Us