Superior Avenue Pedestrian / Bicycle Bridge, Parking Lot and Dog Park
Project Description:
This project is located at the intersection of Superior Avenue and West Coast Highway and involves the construction of a new pedestrian/bicycle bridge across Superior Avenue, a larger parking lot and a dog park. Because of the close proximity to the beach, there is a significant amount of pedestrian and bicycle traffic at this intersection. The adjacent Sunset Ridge Park, which was completed in December 2014, is a 13.7-acre active park with a baseball field and two soccer fields. Unfortunately, due to California Coastal Development Permit constraints associated with the Sunset Ridge Park development, on-site parking was not included with the development of the park. Visitors to Sunset Ridge Park currently park at the existing parking lot on the southeast side of Superior Avenue. The existing parking lot only has 64 parking stalls and does not provide adequate parking for large organized sporting events. The primary goals of this project are to increase parking and improve pedestrian and bicycle safety and access to Sunset Ridge Park.
Proposed improvements include the following:
New pedestrian/bicycle bridge approximately 260 feet long and 12 feet wide overcrossing Superior Avenue
New larger parking lot with approximately 128 parking spaces
New dog park approximately 0.2 acres in size
Earthwork grading and retaining walls
Landscape and irrigation improvements
Amenities including a children drop-off area, bike fix-it station, and a drinking water fountain
Project Status (Updated 09/23/2019):
The draft environmental document (Initial Study/Mitigated Negative Declaration – IS/MND) has been completed and is currently available for public review. Please click on the following link to access this document: www.newportbeachca.gov/ceqa, then click on "Superior Avenue IS MND for Public Review".
The draft conceptual design, which can be accessed here, was presented to the City's Parks, Beaches and Recreation Commission on August 6, 2019. City staff also presented the conceptual design to neighboring residential communities in May and June of 2019.
The City anticipates holding a public hearing to discuss the IS/MND on November 19, 2019. During this public meeting, City Council will consider the adoption of the IS/MND and the approval of the conceptual design. Depending of the comments received on the IS/MND, the date of the public hearing may need to be postponed. You are encouraged to check this City project webpage (www.newportbeachca.gov/superiorbridge) regularly for the most up-to-date project information.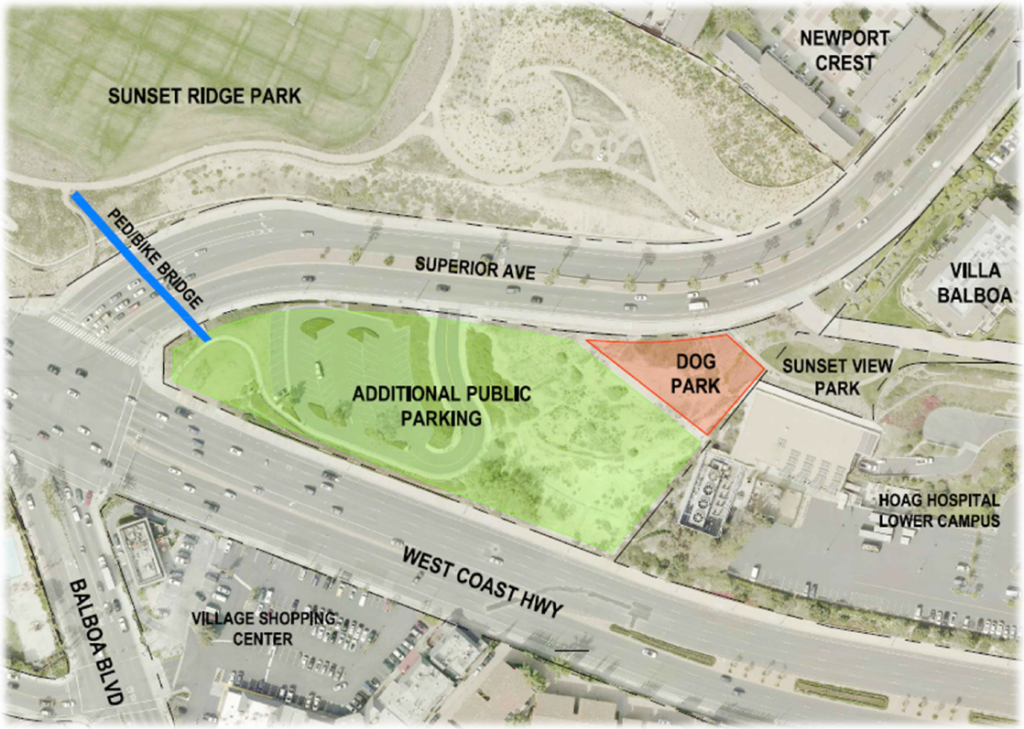 Project Contacts:
Public Works Department
949-644-3311
Project Manager
Andy Tran, P.E.
949-644-3315
atran@newportbeachca.gov