Bike Facilities & Information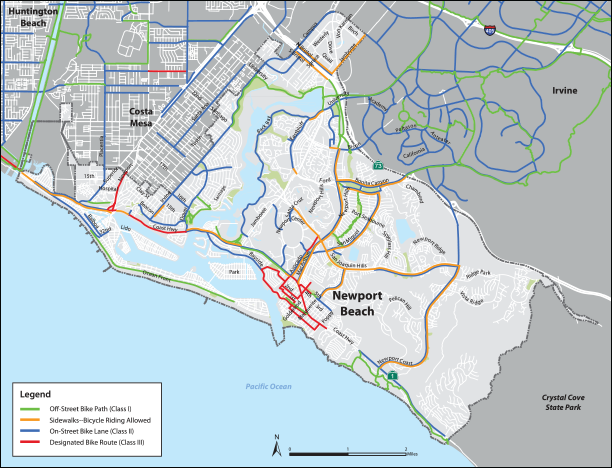 The Newport Beach bike map is a work in progress. Comments regarding the map, its contents, or additional bike-related information are welcomed. Please contact Brad Sommers within the Public Works Department at bsommers@newportbeachca.gov with any feedback.
The Safety Guidelines for Bicyclists and Motorists provides helpful information and tips for both cyclists and motorists using city streets. For more bike safety information, visit our bike safety web page.