QUICK LINKS

City Council

Agendas

Archived Agenda Packets

Note: Packets could include
staff reports, attachments, presentations and minutes from previous meetings

Videos

The City Council and most of the City's Boards, Commissions and Committees are subject to the Ralph M. Brown Act (Brown Act) - the law which guarantees the public's right to attend and participate in meetings.

Agendas, minutes, staff reports and information relative to the City's Boards, Commissions and Committees (BCC), are managed by various departments. To locate information about a City BCC, please view our complete BCC listing to contact the appropriate staff member.
You can submit your questions and comments in writing for City Council consideration by sending them to the City Clerk at cityclerk@newportbeachca.gov. To give the City Council adequate time to review your questions and comments, please submit your written comments by Monday, September 26, 2022, at 5:00 p.m. Correspondence received by this deadline will be uploaded to the agenda packet by September 26, 2022 at 5:30 p.m. and can be viewed here. The Special Meeting agenda can be viewed here. Material received after the deadline and prior to 2:00 p.m. on Tuesday, September 27, 2022, will be provided to the City Council in hard copy and will be available to the public at the meeting.
==============================================
Helpful Links
Access complete City Council meeting documents, resolutions and ordinances using the City's specialized application, Laserfiche. Please note, users may want to access the help feature built into this application for assistance to make use of its search and viewing capabilities.
Agenda Management Software
City staff uses an agenda management software and implements an electronic process for posting all City
meeting agendas and public notices
.
Here are some quick tips for users:
All items are listed in order of meeting date, including agendas for the City Council, all boards, commissions and committees, and public notices.
To view specific meeting bodies, choose the appropriate legislative body in the dropdown menu next to the "Search" line.
Choose "Agenda" to open the agenda which includes links to the available staff reports and attachments.
Choose "Meeting Details" if you would like to see individual items or to view the City Council packet in it's entirety under Attachments at the top of the page.
"Meeting Location" provides users with the address for the meeting.
If you have any suggestions, ideas or complaints, please email the City Clerk at cityclerk@newportbeachca.gov.
Richard Ferncase: Paris. . .and Beyond exhibit opens
Richard Ferncase: Paris. . .and Beyond, infrared photography
September 7 - November 5, 2021, Central Library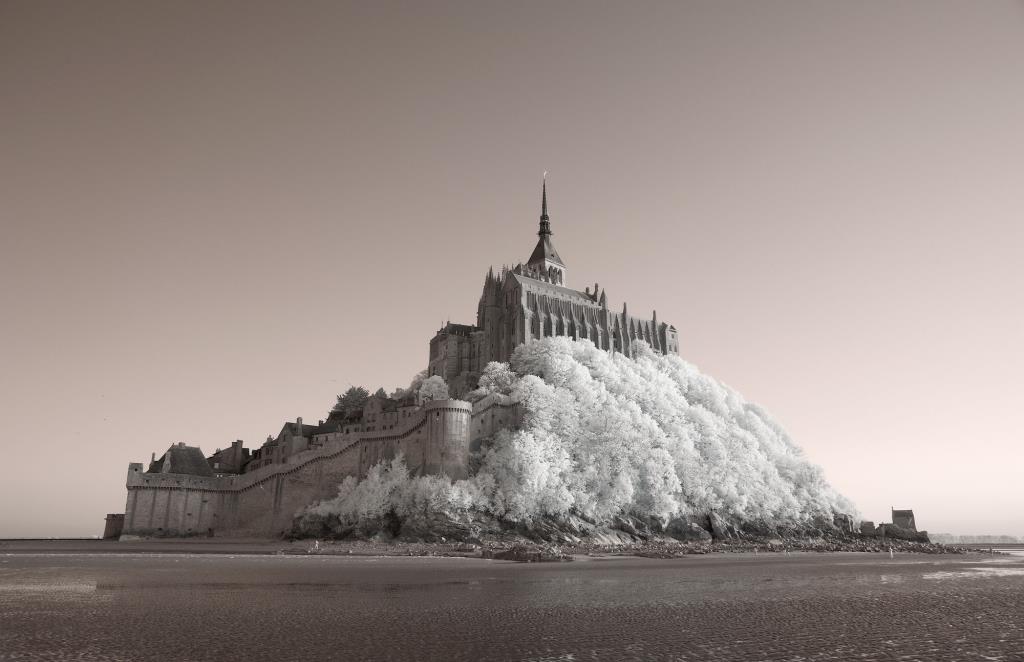 The City Arts Commission is pleased to present the works of photographer Richard Ferncase as he takes us on an ethereal journey through 'The City of Light'. Originally a painter whose work was often influenced by the Surrealist and Pop movements, Mr. Ferncase garnered numerous exhibitions with his New Topographic-influenced infrared photographic work in the early 1980s, which introduced metaphysical and dreamlike elements to a genre known for its bleak and banal imagery.
Through desaturated colors creating a duotone appearance, this collection, titled Paris. . .and Beyond, gives a sense of the ethereal and otherworldly, yielding a view of Paris sites that exist only in memory and reverie. Mr. Ferncase will also exhibit images from his first infrared series, Irvine Metaphysical, and his recent OC Parks Series.
Mr. Ferncase served for over thirty years as professor of filmmaking, photography, and computer graphics at the Dodge College of Film and Television at Chapman University. He is the author of several books on film as well as numerous short stories, and his photography has been exhibited nationwide and collected both locally and abroad. Mr. Ferncase currently lives and works in Corona del Mar, California.
(L'observateur des cieux by Richard Ferncase)
Return to full list >>