Council Member Erik Weigand

(2026)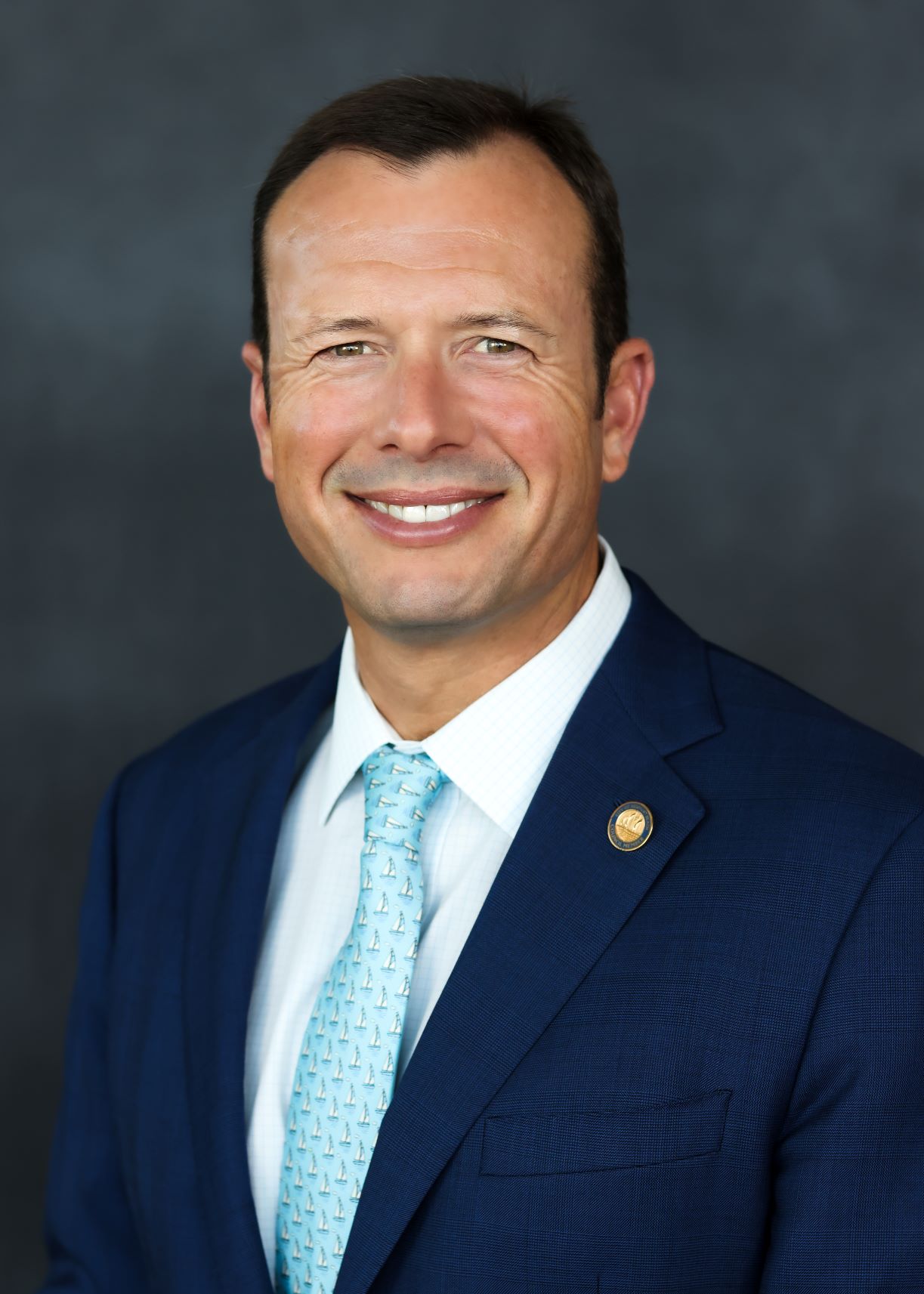 Council Member Erik Weigand was elected to the Newport Beach City Council in November 2022.
He was born and raised in Newport Beach, having attended Mariners Elementary, Ensign Intermediate and Newport Harbor High School. Both of his parents met at the Newport Beach Police Department where his father, Ken, served as a Police Officer. His mother, Karen, worked as a Parking Control Officer and later as a Civilian Traffic Supervisor in charge of Parking and Animal Control. Their service to the department spanned a combined 44 years and left a lasting impression that instilled his dedication to the community.
With over two decades of legislative, political and public policy experience, he has been involved at nearly every level of government; from federal and state, down to county and local. He has worked on Presidential, Gubernatorial and Congressional campaigns throughout the country and has a vast network of connections that will be beneficial to Newport Beach.
He served nearly eight years on the City's Planning Commission working to form consensus, solve complex matters and use his lifetime knowledge of the City to base his decisions from a local's perspective.
Additionally, he is a twice elected Member of the Republican Central Committee of Orange County for the 74th Assembly District. Upon being sworn-in, he was appointed to serve as the body's Treasurer and sits on the Executive Committee.
He is married to his wife, Krista, who is an elected Board Member of the Newport-Mesa Unified School District. She works as a National Account Manager for Spectrum Brands. Most importantly, she is the mother to their seven-year-old twins, Annie and Miles, who attend Mariners Elementary just like their dad.
He received an AA in General Studies from Orange Coast College and a BA in Criminal Justice from Chapman University.
For fun, he enjoys traveling, body surfing, food, wine, sunshine, wearing his collection of Reyn Spooners, riding his Peloton and playing with Mattie, their family's Shepard mix rescue dog.
Return to City Council Homepage