(POSTPONED) 56th Annual Newport Beach Art Exhibition
****THE 2022 NEWPORT BEACH ART EXHIBITION HAS BEEN POSTPONED.****
After close consultation with the Newport Beach Art Exhibition Ad Hoc Subcommittee and Cultural Arts staff, the City Arts Commission has made the difficult decision to postpone the Newport Beach Arts Exhibition, originally scheduled for Saturday, May 14, 2022. Cultural Arts staff will be working with the City Arts Commission to finalize the details and will share more information about our plans in the coming weeks.
---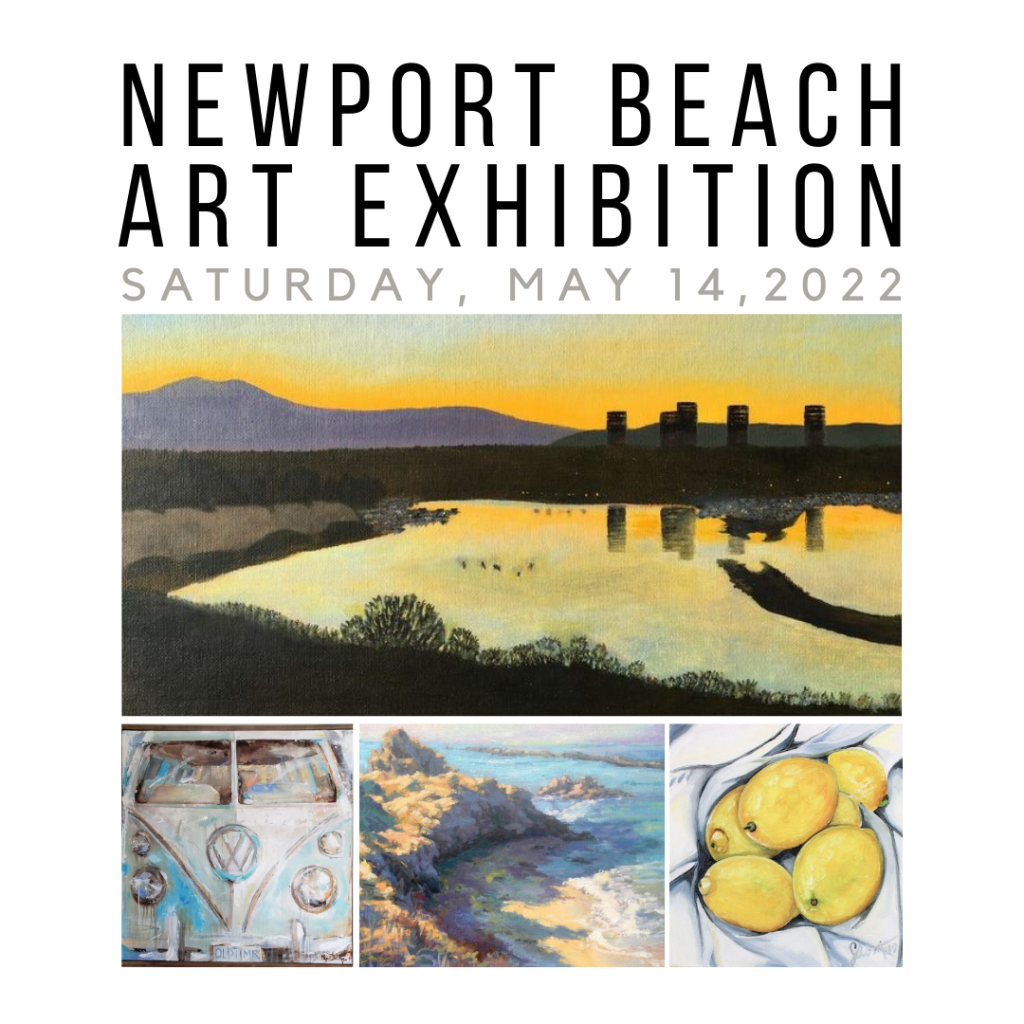 The 56th Annual Newport Beach Art Exhibition presents an opportunity for artists to show and sell their artwork to the public in a one-day exhibit. For entry guidelines, please visit the Newport Beach Art Exhibition webpage of the City website.
The annual exhibition features recently created original artwork in various mediums, including oils and acrylics, watercolor, charcoal, pen and ink, sculpture, photography and mixed media. The event is postponed until a future date (to be determined) at the Newport Beach Civic Center.
NEWPORT BEACH ART EXHIBITION
Newport Beach Civic Center Community Room and Civic Green
100 Civic Center Drive, Newport Beach
Artist's Delivery of Artwork
Date to be determined: 3:00-6:00 p.m.
Date to be determined: 8:30-10:00 a.m.
Art Exhibit and Sale
Date to be determined: 12:00-6:00 p.m.
(Exhibition Hall opens at 1 p.m.)
Awards Reception: Date to be determined: 4:30 p.m.
Awards
Paintings (Oil, Acrylic, Watercolor): 1st $300, 2nd $200, 3rd $100
Drawings (Ink, Pencil, Charcoal): 1st $300, 2nd $200, 3rd $100
3D Art (includes sculpture and 3D mixed media): 1st $300, 2nd $200, 3rd $100
Photography: 1st $300, 2nd $200, 3rd $100
Juror's Choice: $200, People's Choice: $100
Artist's Artwork Retrieval
Date to be determined: 6:00 p.m.
Artists must retrieve artwork promptly at show closing.
~ No early removal; no exceptions ~
Return to full list >>